Waste-to-energy systems firm on way to becoming market leaders
BHSL was born out of necessity.  Jack O'Connor had a 25,000-bird poultry shed on the family farm and was told by Limerick Country Council in 1998 that pollution from spreading the chicken manure on land meant the practice was to be banned.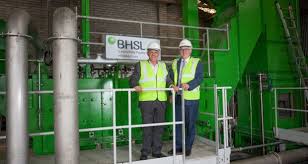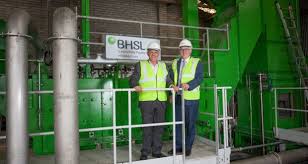 With business potentially doomed, Jack put his engineering experience to work and developed a system that could turn poultry manure to energy, technology that is the bedrock of BHSL's business today.
Brother Declan had a business background, having worked in finance roles for companies including Kerry Group, Eircom and JCDecaux. The entrepreneurial lure of joining his brother at BHSL to build a small idea into a thriving business was irresistible however. He is now managing director while Jack explores new applications for the flagship technology as director of research and development.
Describe your business model and what makes your business unique?
'At BHSL we design, build and operate waste-to-energy systems. We sell our solutions and make a profit, and we also enter long-term operations and maintenance agreements. We have developed a unique and patented system to convert poultry manure into energy for use on the farm. This unique process transforms a problem waste/by product into two new profitable revenue streams for the farm which when combined are greater in value than the core business of producing poultry.
What deal would you cite as the "game changer" or turning point for the company?
'There are two game-changing deals that created the turning point. In September 2016, the company signed a £7 million deal with one of the largest egg producers in the UK and highly regarded poultry producer. With this we opened a new market in the egg industry globally and showed our technology could be developed and adapted for other markets.
'Acquiring our first business recently to expand the business in waste water and municipal sludge space was another turning point. It gives us a broader customer base and means we will now be able to provide a more complete solution to these companies as well as to large poultry players such as Cargill, Almarai, CP Foods and 2 Sisters Food Group.'
Describe your growth funding path
'BHSL has just secured a €7 million equity round of funding. We are now putting corporate banking credit lines in place to allow us grow rapidly while ensuring an efficient capital structure on the balance sheet.'
Where would you like your business to be in three years?
'To establish ourselves as the clear market leader globally in waste to energy for poultry, dairy and pig processing and municipal sludge waste, while preparing the company for IPO to allow the business to access to capital markets to develop into a multibillion euro enterprise.'
How are international political developments such as the election of Donald Trump and the Brexit vote likely to impact on your business?
'Both events have brought uncertainty to the economic environment we work in. In relation to Brexit, we are exposed to the currency shifts although we have hedged certain contracts. It may force us to relocate manufacturing in the UK to service UK market and we will watch this space closely.
'We are also operating in the US with a demonstration project in Maryland in a highly regulated environment and have invested millions in setting the highest industry standard globally. Trump's disregard for EPA and regulation could have negative economic impact or slow down the plans to grow our solutions in the US as enforcement of regulation would be relaxed and decisions to buy our solutions would be delayed.'
Source Irish Times