We are Hiring: Environmental Scientist
JOB SUMMARY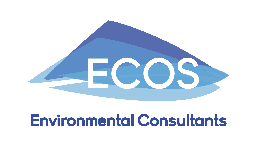 We are seeking a suitably qualified environmental scientist with 2 – 5 years proven experience in the areas of environmental management and licences.
The successful candidate will work on projects relating to water, waste and wastewater in the areas of environmental management, licence application, review and compliance.
Roles / Responsibilities:
Responsibilities will include:
Preparation of environmental licence and permit applications relating to waste and wastewater.
Project management and liaison with clients and environmental regulators.
Desk based research and feasibility studies relating to waste recovery, management and reuse.
Provision of consultancy advice to a broad spectrum of clients on issues relating to environmental legislation & regulation, resource efficiency, circular economy and general environmental management.
Education / Professional Qualifications:
Environmental Scientist/Engineer.
Additional specific studies and/or professional qualification relating to environmental management, licensing and compliance.
In depth knowledge of legislation and regulatory issues affecting environmental performance.
Additional requirements:
Applicants must be able to demonstrate their knowledge of waste and wastewater licensing processes, environmental management best practice and the EU legislation which governs them.
We are seeking candidates who are reliable and can demonstrate a strong work ethic.
The successful candidate will have excellent oral/ written communication skills and computer literacy.
Applicants must be commercially aware.
Candidates should be able to demonstrate their ability to work well in a team and on their own initiative.
The successful candidate will have an open and enquiring mind and be able to demonstrate their willingness to develop their knowledge and skillets on an ongoing basis.
The successful candidate will thrive in a busy work environment and be able to demonstrate how they will structure projects and deliver goals within tight deadlines.
Applicants should have a Full Clean Driving Licence.
Fluent spoken English is a requirement.
Location:
Limerick
Salary:
Salary is negotiable and will depend on the demonstrated skill levels and experience of candidates
Type:
Permanent Role subject to 6 month probationary period
Applicants should provide a cover letter and CV which demonstrates their suitability for the role  to hr@54.216.130.11 before 7 November 2016 quoting reference E1254.